AFFEERCE is a business plan to take us from debt-based capitalism to land-based capitalism.

No political parties, no propaganda, no coercion

The political economy of the technological future

Execution of the plan costs $30 million. Beyond the profit to one's soul for bringing both freedom and an end to poverty, generated profits to the benefit corporation are expected to be in the neighborhood of $1 trillion in 20 years. Will you be the hero?




Click on the hungry trebler or her real estate meal to read the editor/reviewer's edition of Jeff Graubart's landmark Land-based Capitalism.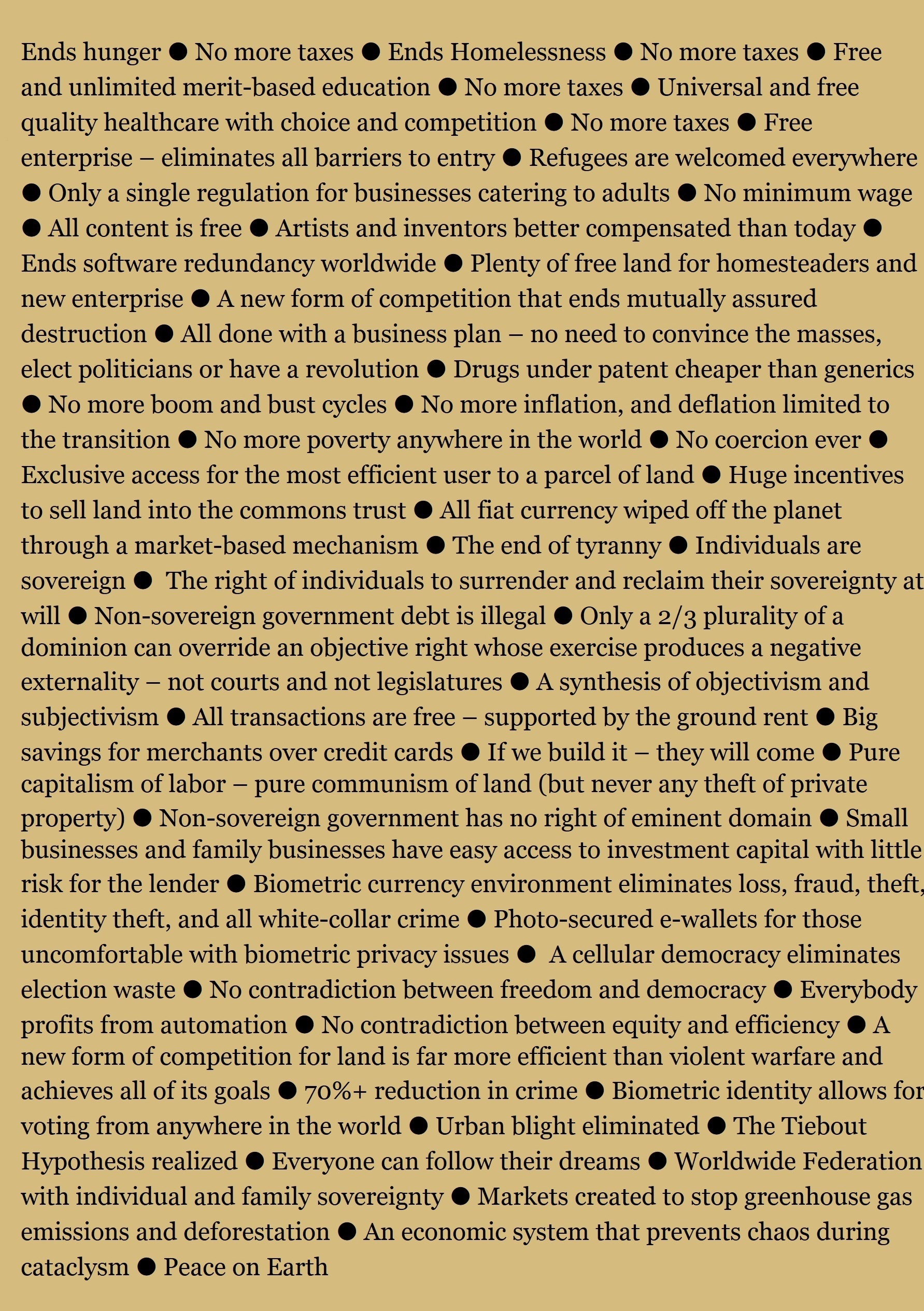 Please add your voice to the discussion on Facebook.